Editing
In addition to its powerful reporting features, InfoSilk allows you to create Web applications for updating the data in your databases with a multitude of security features.
All the user interface functionality you would expect from the best data entry applications is built-into InfoSilk. Editing, validation, popup date selections, drop down lists, searchable lists and other ease of entry features are automatically provided.
Displayed below is an example of an edit transaction: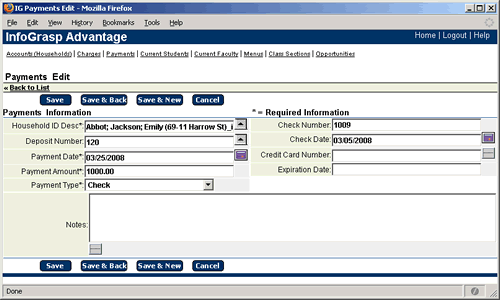 Multi Record Editing
Multi record editing enables the end user to edit a number of records on one page resulting in faster data entry. All the entry features described in single record editing are available in multi record, in addition to the ability to assign the set values to multiple rows at one time. The multi record editing can be done in both browse and card views as illustrated below.
Displayed below is an example of a multi record edit in browse view: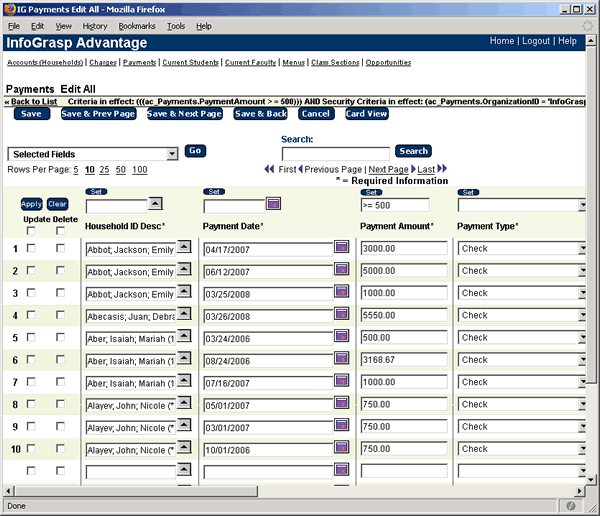 Displayed below is an example of a multi record edit in card view: