Five Minute Web Reporting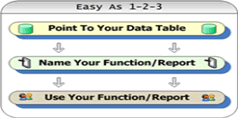 Five minutes to build a powerful Web-based Report?
Sound hard to believe?
Well, this is really the central concept behind InfoSilk. We have taken the best methods of interacting with information and data that the Web has to offer (see Superior User Experience…..) , and we build those views for you whenever you create a new Web Report. We handle all the layout, design and development issues for you, behind the scenes!
- No design
- No time consuming report layout
- No painful programming
Just as simple as 1-2-3, and you have your report.
How it Works
Here's how it works:
Let's say you want to publish a table or view "DimCustomer" that you have in the "AdventureWorksDW" database, as follows: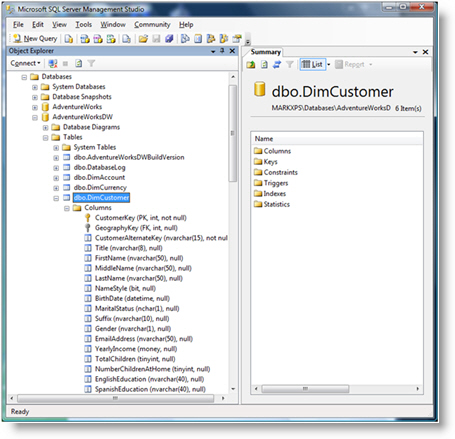 Point to the Table
First, tell InfoSilk which database Table or View you want to use to create the report: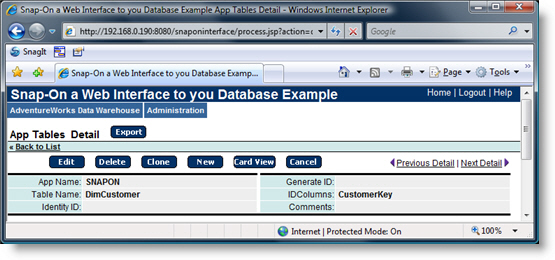 Name the Report
Next, give your Web Report a name, like this: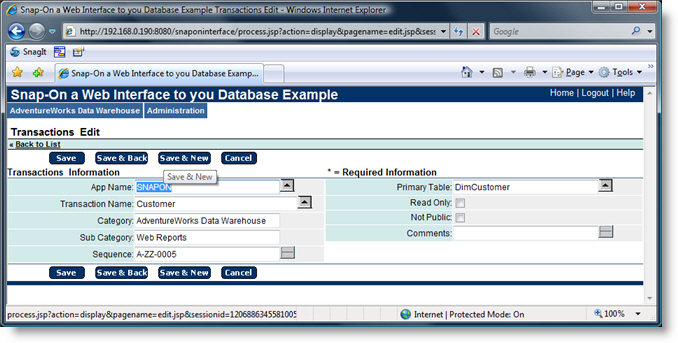 Use Your New Web Report
Lastly, use your new Web Report.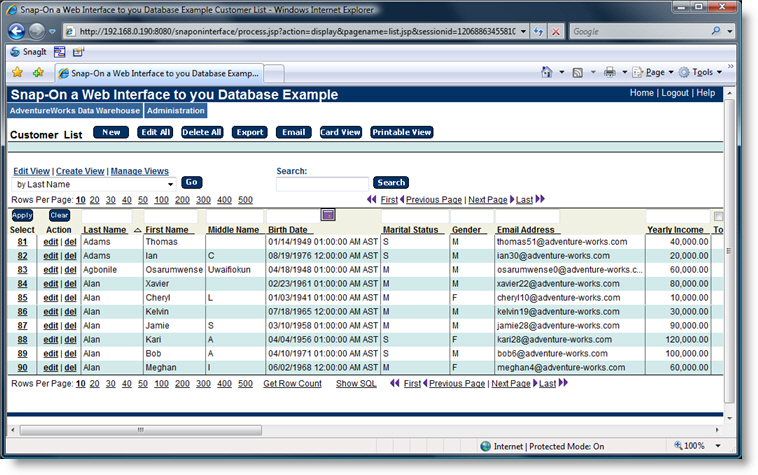 It's the simple. In less than five minutes, your users can be viewing, customizing and interacting with the data they need.