Web-Enable Your Database
How great would it be, if you could "Web-Enable" your Databases?
With Infosilk you can instantly place a awesome Web-Based interface on top of your Database. Typically it would take weeks to months of skilled programming to build a Web Site that would allow users to interact with your database to get the information they need. InfoSilk makes that entire development effort unnecessary!
How it Works
Here's how it works:
Say you have a database "AdventureWorksDW" with a bunch of tables that you want to create a Web Interface: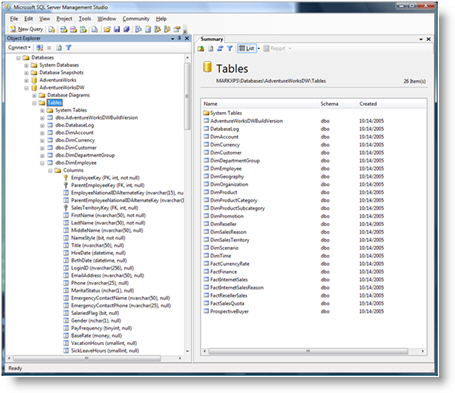 Point to the Database
Simply tell InfoSilk which Database you want to publish, by filling out a brief form, and click Create: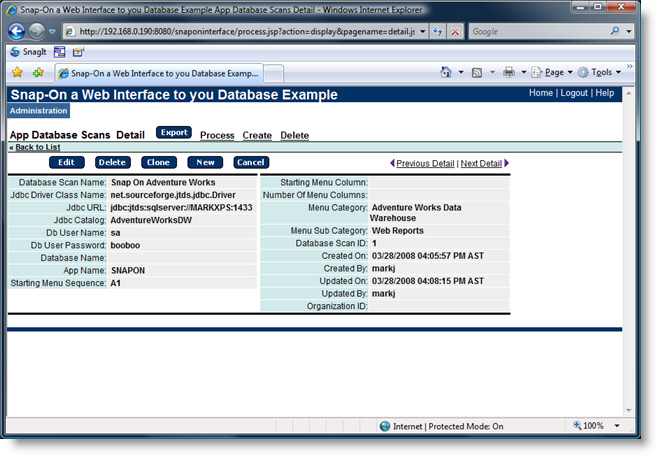 InfoSilk Does The Rest
InfoSilk will analyze your Database and build the necessary InfoSilk entries to generate a Web Interface to all your tables. Your users are presented with an instant web portal for there data: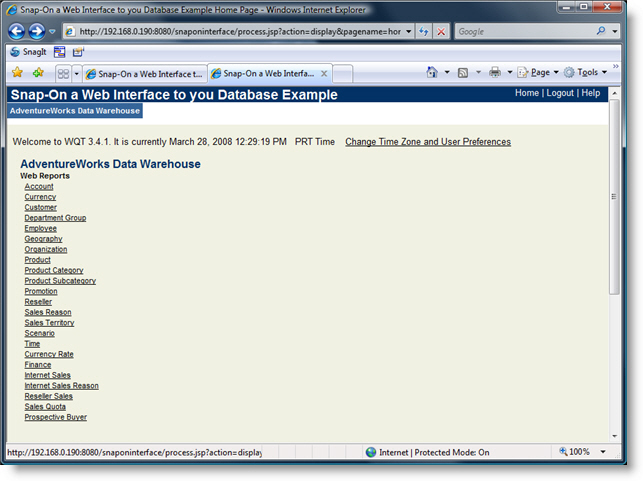 Sample Auto Generated Report
Here's a sample Customer Report from the resulting portal: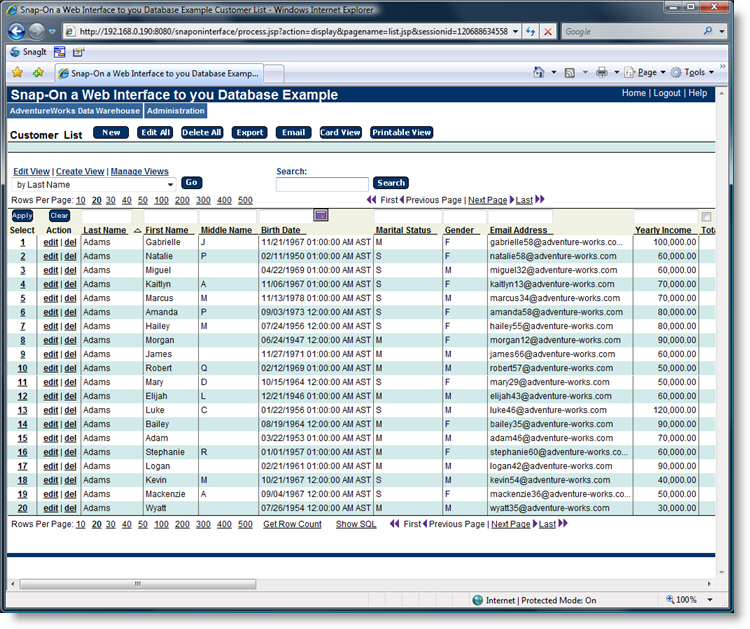 When snapping on a Web interface is this easy, a world of possibilities open up for you and your business users.